I am a mother of two and have lived in Oldham for 29 years. I worked as a team leader in various parts of the civil service for 34 years before moving to Oldham CAMHS last October. Throughout my career I have undertaken a variety of voluntary roles, such as a youth worker and mentor at Mahdlo and in schools; practitioner at MIND; school governor and Sunday school teacher.
I enjoy baking and often use this to raise awareness (and funds) to stay connected. I walk a lot and go to the gym when I can. The NHS is an invaluable asset to us all and I would like the chance to help make it even better.
I relish the opportunity to use my energy, experience, and enthusiasm to help make a difference to the Trust and raise the profile of mental health issues. I am passionate about supporting people with mental health issues - which is needed more than ever as we realise the full impact of the pandemic. I would like to gain a wider understanding of the issues that impact on our service offers from this role. In return I'm a 'critical friend' - offering support and challenge. I am very hard working, experienced and reliable and I have excellent interpersonal skills.
I hope I can use my skills and experience to help make the Trust a better place for everyone, both now, and in the future.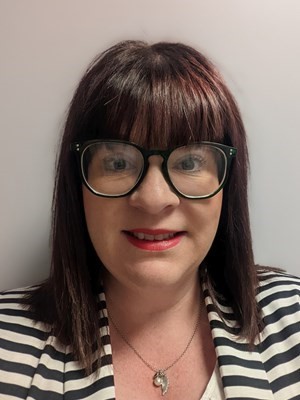 As the head of safeguarding, I am caring, empathetic and driven. I thrive off making a positive different to people's health, safety and development.
I joined in June 2023 and this is my first role in healthcare. My background is in secondary education, pastoral and mental health in the education sector, plus a distant background in adults with learning disabilities. In my previous role I was a staff governor for the local primary school.
In the voluntary sector, I have delivered Connect 5 (training about having wellbeing conversations) to local hairdressers and community groups in my spare time.
I hope to gain more knowledge of the health care system and specifically our Trust by understanding this from the unique stance of a governor. I enjoy working for PCFT
and want to know more.
I bring dedication, subject knowledge expertise in safeguarding and also a differing stance in terms of having a varied background, which is not in healthcare, which is great for creativity and inquisitive questioning. Safeguarding means that I advocate and challenge daily, a skill set which is easily transferable to a governor role.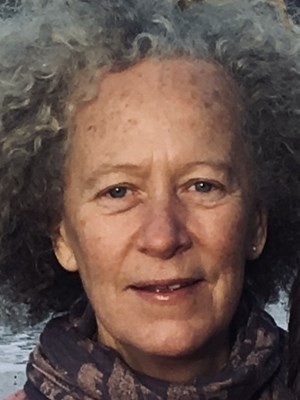 Facing the unprecedented local and national NHS challenges that we do, I am determined in my role as a governor to ensure that the Trust Executive are fully accountable in effectiveness in doing everything they can to take action for now and the future.
I was an inner-city social worker in different sectors including CAMHS for 20 years, and then qualified as an intercultural psychotherapist, going on to work in trauma intervention in the charity sector. I also managed teams for many years in diverse sectors including child-protection and perinatal care, and I was also a local authority councillor in West Yorkshire for 4 years.
With a background in dance-movement and theatre and I am particularly passionate about the contribution under-used role of arts and culture in health and communication, and I facilitate self-expression through creativity in wellbeing groups. I am an accredited mindfulness teacher and Schwartz-round facilitator, and I integrate all these strands in my approach to health policy in seeking to embed the vital holistic cornerstones of wellbeing through preventative and integrative medicine.
Patient care is most effective when we consistently listen and respond to all our diverse workforce, from clinicians to cleaners to corporate staff. I aim to bring staff voices to the executive table for a joined-up, transparent, and knowledge-based approach. The team I manage is known for nurture, expertise, commitment to staff and to results.
I hope that I bring the same positivity and close eye for detail to the robust defence of compassionate and effective patient care and staff wellbeing as a governor. Given my track-record I hope I have the credibility for staff to feel they can directly approach me, confident in the knowledge that their experiences will be represented.
I feel I can support the Trust to deliver against their priorities and ambitions including the delivery of high quality accessible and effective care.
My current post within Pennine Care is as the Trust Lead for Addictions. Additionally, I manage the Health and Wellbeing College and am contributing to the development of Smoke Free NHS for the Trust. I am a qualified and registered Psychiatric Social Worker and have worked in the alcohol and drug field for almost 30 years. Prior to this I was a Child Protection Social Worker and worked in learning disability and elderly care services before qualifying.
In the course of my working life, I come into contact with people from a variety of backgrounds.
I have a strong personal commitment to service user and carer involvement and have personal responsibility for this within my own role.
I would contribute to the direction and aims of the Trust.
I believe this combination of professional background, service user focus and ability to operate in a change Health Service make me a strong candidate to represent social care interests within the Trust.
I've worked in healthcare in variety of settings since 2004. I also worked with a non-government organisation for water and sanitation at grassroots, using a demand driven approach. I understand that stakeholders should be empowered to achieve positive outcomes. With my collaborative experience, patients and carer will be listened to. Pennine Care will bring a positive experience from at all stages of care intervention.
Care delivery is effective and improves patient outcome when patients' carers are involved at all stages of intervention. Carers also bridge an information gap between the professionals and the patient's.
I look forward to understanding carers lived experience and learn as well as improve service and care delivery in Pennine care. This role provides me an opportunity to channel knowledge, information and concerns between the staff and Governing Body to achieve better patient outcomes. I bring patience, assessment skills, listening skills, emotional intelligence, collaborative experience, communication skills, assertiveness and core values of care.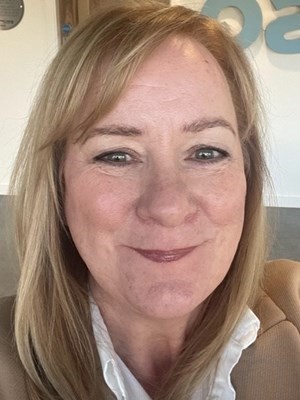 I have worked in mental health services in Tameside since 1987 and have worked at every level, commencing my mental health work experience as a nursing assistant and have progressed to Operational Service Manager. I am passionate about mental health care.
I have a wide range of experiences in mental health and have worked in inpatient settings in both acute and community settings, drug and alcohol services and now in all age liaison.
I have experienced mental health issues myself, and I believe this has helped me understand what it is like to navigate mental health and social care systems.
I hope to gain a voice in the mental health system that will champion mental health, challenge when necessary to enable residents in Tameside to receive the best care possible and being a voice for the community. I am a resident of Tameside and believe I have the qualities to be a positive addition to the council of governors.
I am well organised and an authentic leader. I am continuing to learn and expand my knowledge and believe in partnership working. I also have experience of participating in projects and experience of working with the residents of Tameside with lived experience.