Careers at Pennine Care

At Pennine Care you'll do more than join something – you'll be valued for who you are; you'll be making a difference and be part of something good and important.
In the latest NHS staff survey, we were ranked as the best place to work out of all the mental health and learning disability trusts in the North West.
Our colleagues are the beating heart and pride of our organisation. Everyone contributes towards our vision of a happier and more hopeful life for everyone in our communities.
Our strong values of kindness, fairness, ingenuity and determination guide us – they are fundamental to who we are, wherever we are.
Equality diversity and inclusion is at the top of our agenda. We believe that a diverse, inclusive and engaged culture is vital; that everyone's value should be recognised and respected.
We proactively challenge injustices, and are the only Trust in the North West to publicly recognise our commitment to becoming anti-racist and supporting our transgender and non-binary colleagues. We also have thriving staff networks to make sure everyone has a voice.
We've got big ambitions for the future and a clear path to get there. You'll be supported to achieve and upskill, with opportunities to learn and progress.
We care for our colleagues and offer a range of health and wellbeing support; such as a dedicated wellbeing service, flexible working options for work-life balance, plus regular wellbeing sessions and courses.
If you're not quite qualified yet, there's also opportunities for apprenticeships, placements, work experience and volunteering.
You can register your interest for jobs, so we can keep you updated when new jobs become available
You can also join our staff bank to take on temporary shifts to support our services.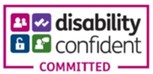 We are an equal opportunity and a disability confident employer.
Within our recruitment processes we will ensure there is no discrimination on the basis of race, religion, colour, sex, gender identity, sexual orientation, age, any physical or mental disability, national origin, veteran status or any other basis covered by appropriate law. All employment will decided on the basis of qualifications and merit.

We are proud to have been granted a Silver Award under the government's Employer Recognition Scheme for support to the armed forces community.
The award means we've demonstrated our commitment to military veterans and reservists as well as the spouses, partners and families of serving personnel, and creates a positive working atmosphere for them.
It also recognises our commitment to the Armed Forces Covenant which is a promise to all those who serve or have served, and their families to ensure they are not disadvantaged by their service to their country.

We've also been named a Veteran Aware Trust for our commitment to improving NHS care for veterans and members of the armed forces community.