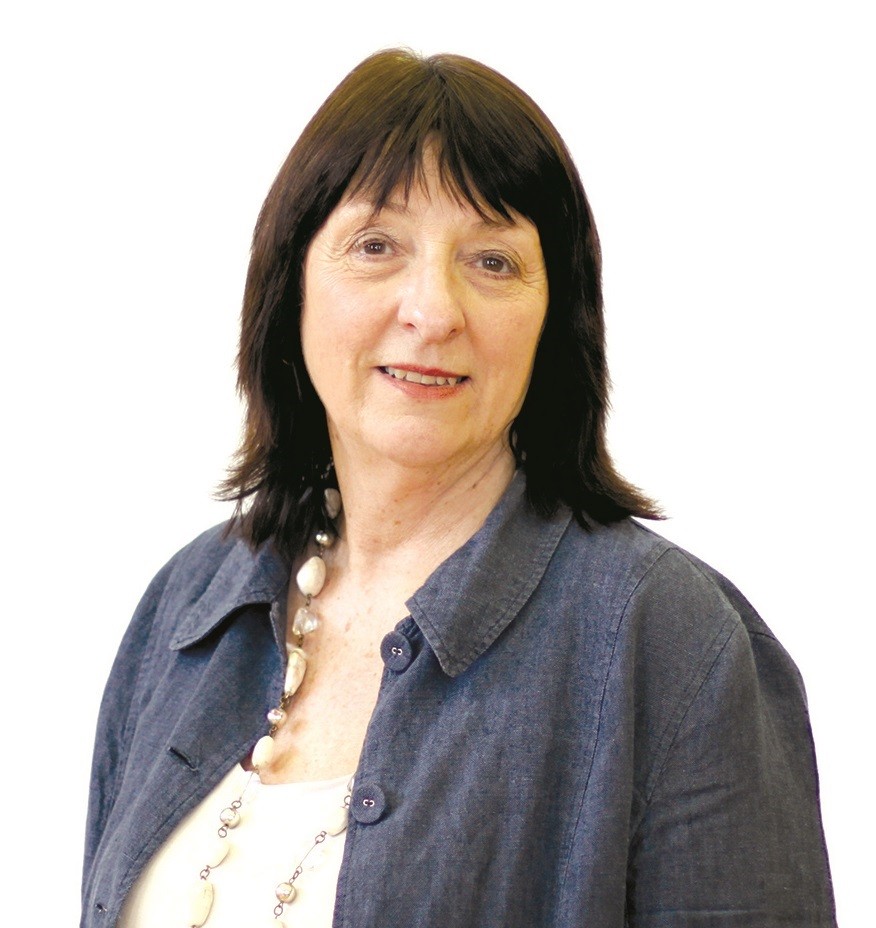 As a caring and conscientious person, I am committed to improving and making accessible mental health, community and wellbeing services for the residents of Oldham.
I enjoy working with and listening to people, and will strive to ensure Oldham residents know the Trust's services and how to access them.
As an active governor and team player I am aware of the changes in commissioning services and serious financial constraints facing the NHS. I have been a member of recruitment panels including for the CEO's role, I've observed board meetings, attended training and development sessions, and I've met staff and undertaken many visits to services in Oldham.
I'm a good listener and am able to consider complex issues and challenge decisions, whilst keeping the needs of local residents uppermost in my mind.
I'm a retired teacher having worked with young people at Oldham Sixth Form College for almost 20 years. I'm a mother and grandmother, and was the main carer for my son for over 6 years - accessing a wide range of community and hospital services.
I've been a board member, and formerly chair, for Healthwatch Oldham since its inception in 2013.
I have a strong relationship with members of the Oldham community and recognise the communities needs. I am willing to work hard for them in creating a better environment.
I am a professional in the health and fitness industry. I have 2 specialist titles in weight loss and corrective exercise.

I have a GP referral exercise qualification.

Personal trainer qualification.

Degree in Criminology and criminal justice.
I work with a number of organisations promoting health and fitness, helping people to overcome illnesses and have an active lifestyle myself. I speak 3 languages and work in all areas of Oldham. I volunteer for charities within the area that support homeless people. I have worked with people of 5 years to 70 years, making a positive difference in their lives.
My experience with working with members of the public and my expertise would be greatly beneficial for the people of Oldham. I want to see more people leading a healthy and joyous life.
My qualifications and knowledge can be used for the community.
I am passionate about the continued growth of the NHS, ensuring service users get the treatment they need in a timely manner will be a priority for me.
I am 59 years old and have lived in Oldham all my life. I trained as a psychiatric nurse in the early 80s. I spent time working in office administration until 2006. I own a children's nursery and support the manager with safeguarding and HR.
I have two children and I am a special guardian to a four year old. I want to support the NHS but also the people of Oldham to ensure they get the best possible care.
I have some health issues and I'm in touch with how the NHS currently functions, I would like to see improvements to patient care and help bring the NHS into the modern world by using technology and improving communications between professionals and patients.
Waiting lists need to be addressed and I believe the whole NHS should be a 24/7 service; scans, planned surgeries etc. should be done seven days a week - not just Monday to Friday. I feel my personal experiences will give me a stronger position to input into future improvements.
I am proud to represent the people of Oldham and help to ensure they get the best service possible, having been a patient myself due to a heart-attack.
I currently work in the Civil Service (Home Office) as an assistant director in procurement and contracts, having worked in central government over 30 years. I am from an ethnic minority background (Bangladeshi) and was previously a governor and trustee for the Harmony Trust Academy. I want to support and help give back to the community that I live in whilst representing their views and opinions to ensure their needs are met. I am married with 4 children and my elderly mothers lives with us.
I have strong leadership and management skills, that is tapered to the needs of stakeholders whether it is speaking to the ordinary citizen, or to people at CEO/director level.
I am a confident person and present myself in a very professional manner at all times. I am not afraid to ask questions and dig deeper to fully understand problems and issues, look for solutions through consultation and resolve in and achieve the best optimal result. I would like to gain an insight on how the trust works, from senior management level to the role of the porter in particular what value for money and services are provided to the people of Oldham.