Published on: 17th May 2023
As part of Mental Health Awareness Week, Abigale from Ramsbottom has shared how an online mental health programme called SilverCloud has offered her a brighter future.
After feeling low and anxious for several months, Abigale, 25, found the courage to tell her GP who helped her self-refer online to our NHS Bury Talking Therapies (formerly Healthy Minds Bury).
Within a week, Abigale had a one-hour consultation with a practitioner from the service, who offered three treatment options.
Abigale opted for the online mental health and wellbeing programme called SilverCloud. This is a highly effective and evidence-based programme that helps people better understand their thoughts, feelings, and behaviours, using cognitive behavioural therapy (CBT).
Working through a series of modules and activities, with regular support from a clinician, people can learn how to make positive changes that are proven to reduce symptoms and increase overall wellbeing.
Abigale said: "I just felt grey and everything was dulled. I felt anxious about really small things. I'm still not sure what caused it, although covid played a huge part.
"During one of the lockdowns, my partner and I got a puppy. She's our baby and I was so anxious about leaving her.
"My anxiety was affecting me socially and my productivity levels. I was so focused about work; I'd get home to a pile of tasks and end up feeling frustrated and overwhelmed. I'd do nothing which made things worse – it was a cycle.
"I wanted to feel more like myself and eventually felt able to ask my GP for help. My GP explained about the talking therapies service and showed me how to use the self-referral form.
"I had a telephone call and chose the SilverCloud option. I needed help immediately and was worried about having the confidence and commitment to attend a group. SilverCloud felt more comfortable as I could do it in my own time, at my own pace - even late at night in bed.
"It was an incredibly quick turnaround which I really appreciated. Everyone was so proactive and willing to help, which meant so much.
"At first I was worried that it would be very vague, a one size fits all approach that wouldn't allow me to find my own triggers or focus on past experiences.
"I was wrong. While the modules include other people's experiences, I related to these and it constantly encourages you to engage and think about your own past and future.
"SilverCloud allows you to post journal updates and questions, which Steph would review. She'd advise or unlock new modules to tackle new issues I'd identified. It's really tailored to your needs and I didn't feel alone with it.
"I started SilverCloud about eight weeks ago and have agreed with Steph to have a couple more phone calls to talk over some earlier learning. It's reassuring that I'll have access to the resources for up to a year after completing the programme and I can save and print modules.
"It's really helped. I've been doing my own mood tracker and haven't mentioned feeling grey for a while. It's eye opening. I've also been able to help my partner with my learning. We did some guided meditation together when he was feeling anxious about something.
"I know that I might experience low mood and anxiety in the future, but now I have the tools to help, it's not as scary."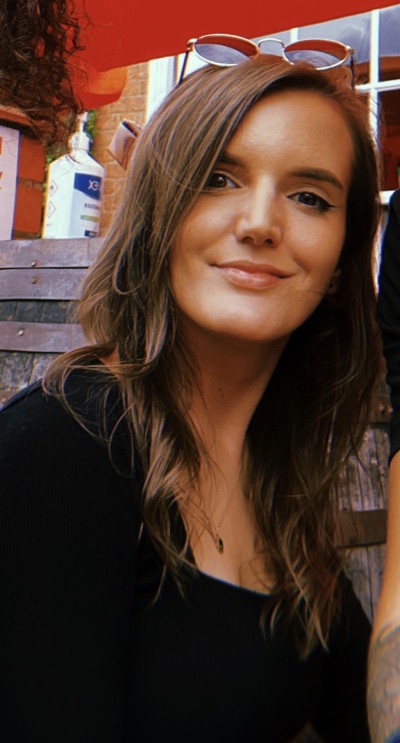 Steph Melia (pictured), is a senior psychological wellbeing practitioner from NHS Bury Talking Therapies, who's supporting Abigale through the programme. She said: "SilverCloud aims to make psychological therapies more accessible to people. It can be extremely effective for those who don't have time to attend one-to-one sessions and enjoy learning ways to support themselves via written, audio, and visual approaches.
"Abigale was initially apprehensive about SilverCloud but has made amazing leaps and bounds towards supporting her wellbeing and improving her mental health.
"She engaged extremely well with all aspects of the programme. She's said it's helped alleviate her anxieties and her initial apprehension disappeared within the first few reviews.
"Abigale has been an absolute pleasure to support throughout her use of SilverCloud and I'm confident that she can now take away the interventions she's learnt from this programme to maintain her mental health in future."
Our Talking Therapies services are there for everyone aged 16+ experiencing low mood, anxiety, stress, worry, difficulty sleeping, feelings of low self-worth or panic attacks.
They can also help people cope with the effects of a long-term health problem or chronic pain, post-natal depression, obsessive compulsive disorder, phobias, eating difficulties and post-traumatic stress reactions.