Published on: 19th May 2023
It's Mental Health Awareness Week and the theme this year is anxiety, which is something we all experience from time to time.
When the feeling stops us from doing things or enjoying life, then it may have become a problem.
Our Talking Therapy services can help if you're feeling overwhelmed or anxiety is having an impact on your life. You can refer yourself or read more on our Talking Therapies web page.
What helps when you feel anxious?
Many people are joining in the conversation by sharing their experiences of anxiety and things that help them, to reduce stigma and encourage others to reach out for support.
You can share yours with us on social media by tagging or messaging us @PennineCareNHS, or emailing communications.penninecare@nhs.net
Read some of the examples and advice below...
Nina - mindfulness-based cognitive behavioural therapy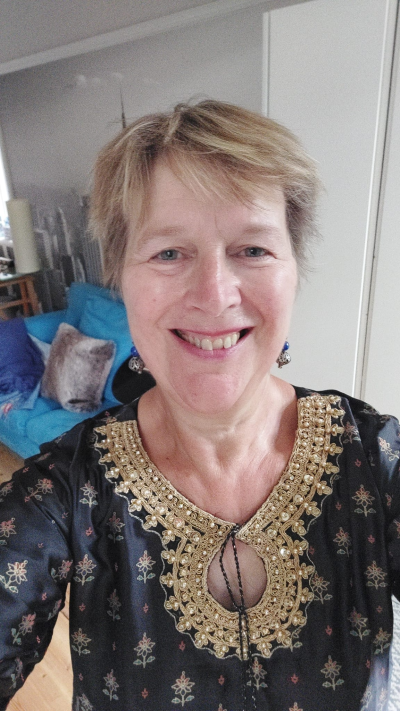 Nina, from Stockport was supported by our adult mental health services after experiencing psychotic depression and anxiety, which had built up over time due to work pressures.
Our talking therapies service introduced Nina to mindfulness-based cognitive behavioural therapy (CBT), which has since helped her overcome her feelings of anxiety.
"I would really recommend it, it was transformative. One of the most helpful techniques I learnt was to come back to your senses; when you feel anxious, focus on any one of your senses."
Abigale - try Silvercloud
After feeling low and anxious for several months, Abigale from Ramsbottom referred to our Talking Therapy services and has used an online mental health programme called SilverCloud.
Thanks to support from Silvercloud and her clinician, Steph, Abigale feels more positive and has the tools to help when she feels anxious.
Kate - fill up your self-care cup
The best way to support others is to make sure you're feeling fine yourself. You can't pour from an empty cup after all!
Here's Kate, manager of Stockport young people's mental health support team, with some tips on how parents can refill their self-care cup.
Kay – do something creative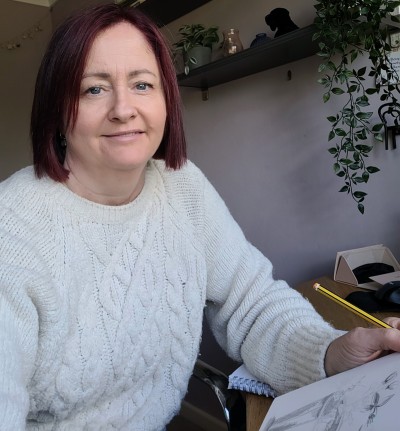 Kay, organisational development facilitator, finds drawing and creative to be a helpful distraction:
"I try to distract myself by doing something that I enjoy and will take up all my attention. I have recently taken up drawing and painting again and when I'm focusing on my artwork, my anxiety disappears. I make sure that I take time to draw most days, even if it's just for 5 or 10 minutes, it really helps."
Anthony - remember all opinions are equal
Anthony Hassall, our chief executive, has shared something that can make him feel anxious and what he does to help the feeling.
When speaking to large groups of people, often with strong opinions, he remembers that everybody's opinion is as equal as everybody else's. Watch the short video below to hear more:
Helen - build a support network and avoid misinformation
It's common for new parents to feel some form of anxiety during the first few weeks after your baby is born.
Helen has shared her account of feeling anxious after her baby Zac was born. Her advice is to stay away from 'Dr Google and the Facebook fear spreaders' and to build a support network of real people with experience instead.
Read Helen's account along with some advice from Laura, our parent infant mental health practitioner.
Stockport dementia team - validate their feelings, be patient, and provide reassurance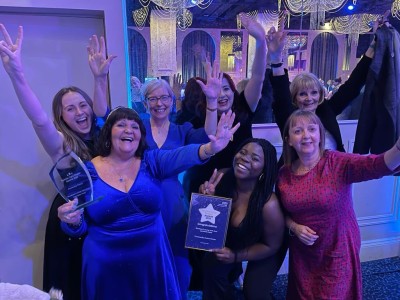 This week is also Dementia Action Week. People with dementia may experience anxiety because of worries about their memory, how to manage their lives day-to-day and thinking about the future.
Our award-winning Stockport young and onset dementia team (pictured) have shared some ways we can help people with dementia who experience anxiety.
Read their top tips on dementia and anxiety.
Jaime - reduce your walking speed
Jaime has an anxiety disorder and a technique she learnt that has a significant impact is to reduce your walking speed:
"It sounds strange, but consciously walking at a slower pace (even around the house if working from home) really helps to slow down your brain and provides a focus on doing something practical. In the moment, this can bring down anxiety levels significantly."
Helen - BBC Sounds podcasts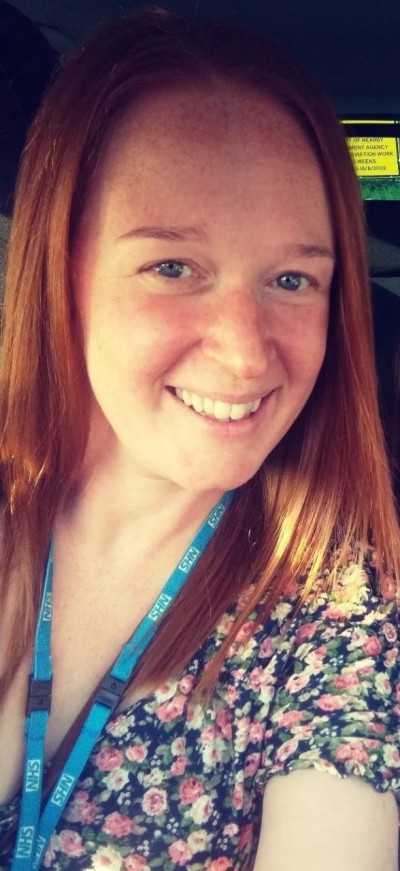 Helen, occupational therapist with our Rochdale community mental health team, recommends a number of podcasts and soundtracks to help with anxiety:
"I currently like using the BBC Sounds App and enjoy listening to the following to help overcome anxiety: Ultimate Calm, Mindful Mix, The Music and Meditation Podcast, and Sleeping Forecast"
Evelyn - reach out and say how I'm feeling
Evelyn Asante-Mensah OBE, our chair, said that reaching out to friends and family and talking about how she's feeling helps when she feels anxious.
Watch Evelyn's short video clip below:
Alice - puzzles and Sudoku
"Having struggled with anxiety for many years, I would often try and find coping mechanisms to deal with intrusive thoughts – these would normally be thoughts of trouble ahead.
"I found distractions such as sudoku – I later found out this was good exercise for the cerebral cortex in the brain and would spend hours with my head in a puzzle book. In times where I would be manifesting, I would also train my brain to ask myself if I had done something which would cause harm or detriment to anybody else. 99.9% of the time, I would answer with "no" but it took time and patience to feel better by doing this."