Published on: 7th August 2023
Our new community rehabilitation team have been helping to speed up discharge for patients on rehab mental health units and get them home safely.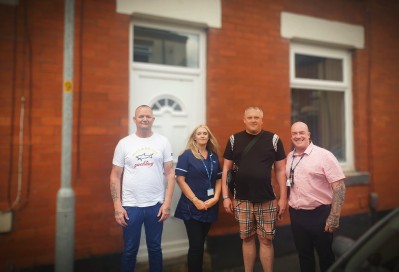 The service is part of our transformation programme and started just over 100 days ago. It aims to help people avoid hospital and receive care closer to home.
The team are currently supporting 21 people, with 13 ready to be discharged thanks to this support.
One patient from Prospect Place, Birch Hill Hospital, said: "Since this team have got involved in my discharge, I feel a lot more positive.
"They see me regularly, give clear information and always keep me up to date with any changes. I can't believe how quickly they have helped find some amazing accommodation."