Published on: 8th February 2023
We've signed a formal partnership agreement with local partners to improve the health, care and wellbeing of people in Heywood, Middleton and Rochdale.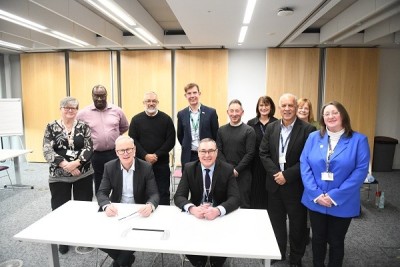 The HMR Integrated Care Partnership agreement has been signed by us (Pennine Care) alongside NHS Greater Manchester Integrated Care, Rochdale Borough Council, the Local Care Organisation, Northern Care Alliance NHS Foundation Trust, and the six Primary Care Networks in the borough.
We will work together to deliver shared objectives, which include, better care: quality, safety and safeguarding, population health, better care: performance, financial sustainability, people, and system transformation.
Anthony Hassall, our chief executive, said:
"This agreement sets out a shared commitment to ensuring local people receive the standards of care they deserve. Together we can focus our attention, skills and expertise on the six priority areas that'll deliver the greatest impact."