Published on: 31st August 2023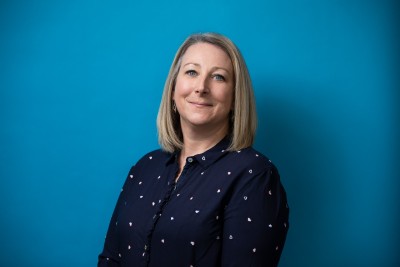 Clare Parker, our director of nursing, healthcare professionals and quality governance, has announced she is leaving Pennine Care and the NHS at the end of March 2024.
After 30 years in the NHS, Clare has made the decision to step down to spend more time pursuing her out-of-work passions.
Clare joined us as an executive director five years ago and was also appointed Deputy Chief Executive in 2020.
Clare has transformed our approach to quality, introduced a Just Culture and a spirit of openness and put the involvement of those with lived experience at the heart of everything we do.
She led on our new leadership structure to strengthen the clinical voice in all our decision making and played a key role in managing the response to the pandemic.
We will be sad to see Clare go, but wish her the very best for the next stage of her life journey.
Clare has shared a message about her decision and to say thanks to colleagues:
"I have always been a strong believer of having a good work life balance and sometimes life takes us to different places and opportunities. And sometimes you have to take a leap.

"Having worked for Pennine Care for the last five years or so, I have relished the challenges and celebrated the successes and absolutely loved the people who make Pennine Care the great organisation that it is. That's why it's been an incredibly difficult decision.

"A number of things have happened over the last few years that have made me take some time to reflect and take stock. My husband has retired, my children have both made me incredibly proud by qualifying as a doctor and an electrician, and my parents' health needs are increasing as they get older.

"So, I have made the decision – scary as it sometimes feels – to tip the balance of my life into home life and step away from work to take some time out of my career in the NHS and will be leaving Pennine Care to take a leap into the unknown on 31st March 2024.

"I don't have any firm plans yet but I am planning to take some time to enjoy my love of long-distance walking in this country and also spend time with my family and friends.

"I know that you will all continue on the journey to take Pennine Care from strength to strength and build on the brilliant work we have already achieved.

"You all make such a difference each and every day to our patients, their families and loved ones and I have been so proud to see so much kindness, compassion, dedication, commitment and resilience over the years I have worked for Pennine Care.

"I will leave with fond memories of this time as I move on to write a new chapter in my life!"