Edward Vitalis - Non-Executive Director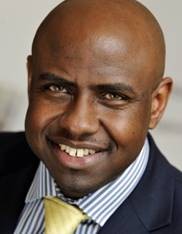 Edward joined us as a Non-Executive Director in January 2021, bringing a wealth of board level experience from the charity, public and private sectors.
He is currently the chief operating officer for Bright Futures educational trust and specialises in transformational change management in education, health and social care.
Edward qualified as a chartered certified accountant and has led on organisational governance reviews for charities in West Africa, South Africa and Germany, as well as the UK.
With a strong commitment to improving life chances and supporting those facing disadvantage, Edward is a fantastic addition to our board.